This workshop is FULL and registration is now closed. Looking forward to a wonderful day with you all!
Join us at VIU in Nanaimo for a one-day experiential workshop to engage in meaningful learning and facilitated dialogue about the ethical imperative of whole person self-care. This workshop is for post-secondary counsellors and other professional carers within VIU and the PSCA community. A combination of learning tools will be used along with information sharing, videos, facilitated story circles, self-assessment and journaling, guided meditation, inquiry practice and individual self-care action planning to co-create a dynamic learning experience.
This workshop will be delivered by Lynda Monk, founder of Thrive Training and Coaching. Lynda is a registered Social Worker and Certified Life Coach with over 25 years of combined experience as a social worker, trainer, facilitator, consultant, writer, coach and speaker. To learn more about Lynda's work: http://lyndamonk.com and http://IAJW.org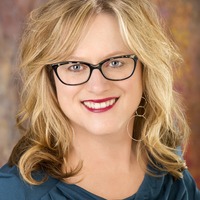 December 13th, 2019
9am-4pm, doors and check-in at 8:30am
Building 210 Room 105
VIU Nanaimo Campus
Lunch included!