BC PSCA Annual Conference
Making Connections: Ways of Knowing, Being, and Healing
May 1 – 3, 2023 in person
New Westminster, BC
Join your fellow PSCA members for a three day annual conference. Hosted by Douglas College.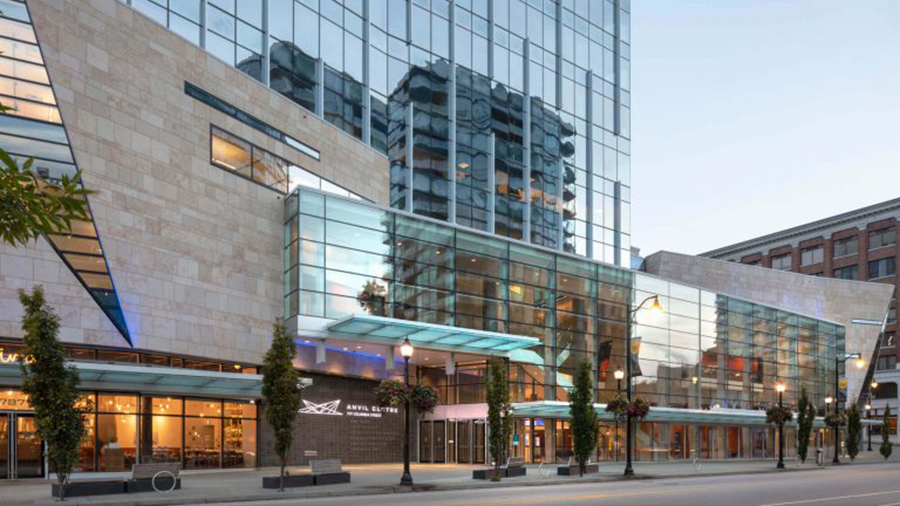 Conference Location
Anvil Office Tower, 9th Floor
11 Eighth Street
New Westminster, BC
V3M 3N7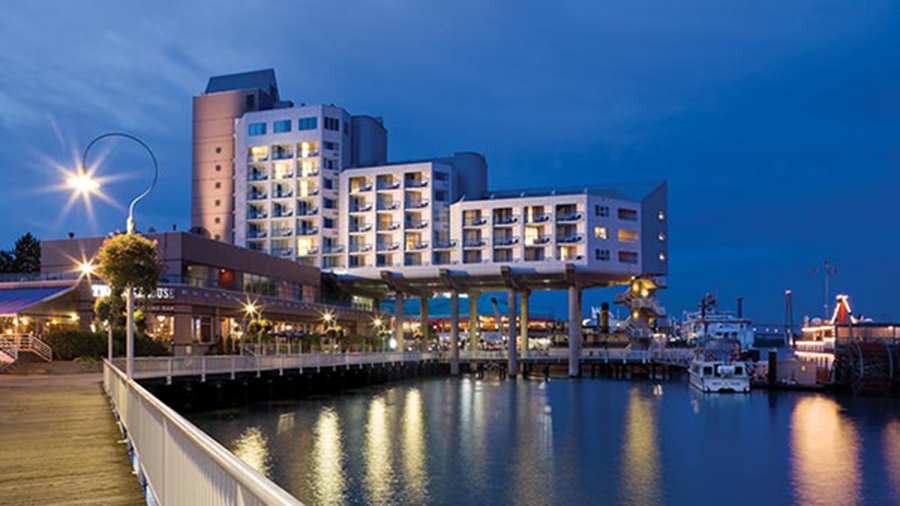 Recommended Accommodation
Inn at the Quay
900 Quayside Drive, New Westminster, BC
9:30 – 10:30am:
Registration desk open
Light refreshments
10:30 – 11:00am
Patty Hambler Opening Remarks
11:00am – 12:00pm
Dean Martin & Francis Ataiza Putting Ourselves First – Activity for Connection
12:00pm
Lunch onsite (provided)
1:00 – 3:00pm
Dan Duncan ADHD Inside Out Framework in Post-Secondary
*This is a hybrid presentation. Full-conference attendees will gather in person while the speaker and online-only participants will join via Zoom.
3:15 – 4:15pm
BC PSCA Annual General Meeting + light refreshments
Dinner
Attendees choice. Explore one of the many restaurants steps away from the conference venue or within the New Westminster Quay.
After Hours: Optional
All conference attendees are welcome to attend our informal social space "the hospitatlity room" at the Inn at the Quay for complementary drinks and snacks.
9:00 – 10:00am
Full Breakfast (provided)
Registration desk open
10:00 – 11:30am
Lauralee Archibald Learning More about the Truth and Reconciliation Commission's Calls to Action
11:30am – 1:00pm
Lunch (attendees choice). Explore one of the many restaurants steps away from the conference venue or within the New Westminster Quay. Enjoy a lunchtime stroll on the boardwalk next to the Fraser River.
1:00 – 2:30pm:
Riel Dupuis-Rossi The Connective Power of Politicizing Trauma:
Decolonizing Therapeutic Responses in the context of ongoing attempted genocide and systemic oppression of Indigenous Peoples in our Homelands. (PM Session)
2:30pm
Afternoon refreshments
3:00 – 4:00pm
Lori Snyder Native Plants and Healing
5:00pm onwards
Complementary offsite dinner and evening entertainment. Join us for another PSCA tradition, a night out to eat and socialize. Dinner and entertainment included in your conference fee at no additional charge. More details coming soon!
All conference attendees are also welcome to attend our informal social space "the hospitatlity room" at the Inn at the Quay for complementary drinks and snacks.
Breakfast
Attendees choice
9:30am
Registration desk open
Light refreshments
10:00am – 1:00pm
Rick Bradshaw & Laurie Detwiler An Introduction to Neurotherapy for Counsellors, Psychologists, and Social Workers
1:00 – 2:00pm
Lunch (provided)
2:00pm
Closing & Ode to PSCA song
Conference wrapped by 3:00pm
Opening Remarks
Opening remarks to begin the conference.
About Patty Hambler
A visitor and resident on the unceded Coast Salish territories, Patty Hambler is a Nehiyaw (Cree) woman and Urban Indigenous Canadian. For over twenty years, Patty has contributed to systemic change that supports and enhances student health and wellbeing in the postsecondary context. Patty is the current President of CACUSS and the Director, Student Affairs and Services, at Douglas College.
—–
Putting Ourselves First – Activity for Connection
Counsellors and other Student Affairs practitioners do a fabulous job at supporting students through their academic journey and in listening to the experiences of students, but we do not always do a good job of taking care of our own needs or taking time to connect with our colleagues. This interactive session will allow participants to put themselves first in an informal and fun set of activities that will allow for sharing and connection.
About Dean Martin
Dean Martin (he/him/his) has been working in Student Affairs for close to 20 years in a variety of roles and at a number of post-secondary institutions across the country, including Acadia University, Dalhousie University, University of New Brunswick, North Island College, and now at Douglas College. Dean graduated with a Masters of Education in Leadership from Acadia University and his career has included leadership roles in Residence Life, Student Life, Accessibility Services and Student Conduct and Support. Dean hails from Nova Scotia but has called British Columbia home since 2019.
About Francis Ataiza
Francis Ataiza is a recent Douglas College graduate in the Child and Youth Care Bachelor's Degree Program. During his time at Douglas, he also was part of the Douglas Students Union as a student representative serving as the Director of Membership Development. Outside of Douglas, he has worked in many child and youth care roles for the City of Surrey, Richmond, the YMCA and the Boys and Girls Club.
—–
ADHD Inside Out Framework in Post-Secondary
ADHD is a very elusive and frustrating condition to live with, and to live around. At the core of the tension is the fact that ADHD individuals almost always know what to do, how to do it, and they even want to do it … "doing it" is the problem. Because ADHD present as an execution problem, responses towards ADHD are almost always focused on reducing ADHD symptoms (distractibility, impulsivity, forgetfulness, emotional regulation, task execution, etc). This approach – the Outside In perspective – will always lead to responses fuelled by shame and blame, often producing individuals who live with high levels of guilt, anxiety, and/or depression. This presentation will explain the Inside Out Framework; a model for understanding and responding to ADHD. The Framework explains how to help individuals stuck on the Outside In perspective to shift their mindset to the Inside Out perspective; providing a foundation of validation, autonomy, empathy, advocacy, collaboration, and social navigation.
About Dan Duncan
Dan Duncan is and ADHD Coach/Consultant working alongside individuals with ADHD, as well as those who interact with them. Associated with UBCO (designated academic strategist for students with ADHD), Child & Youth Mental Health (resource for families), and various private and public schools (classroom/academic strategist and IEP consultant); Dan educates others about ADHD and develops tailored strategies for individuals and families. His private practice includes clients of all ages from around the globe. He is a frequent professional development presenter throughout southern BC and Alberta.
Learning More about the Truth and Reconciliation Commission's Calls to Action
This session is an interactive session to bring us together to think critically about the Truth and Reconciliation Commission's Calls to Action. Since 2015, when the 94 Calls to Action were presented by the Commission, Canadians have been learning and exploring what does reconciliation mean. In the session, we will work in smaller groups to look more closely at the Calls to Action and how they influence our counselling practice with our Indigenous and non-Indigenous clients. The conference organizing committee has organized for some laptops to be available for working in the smaller groups and we encourage participants to bring their devices if they would like.
About Lauralee Archibald
Lauralee is a member of the Nipissing First Nation in North Bay, Ontario. She is of Ojibway and Scottish decent. She is the daughter of a residential school survivor and knowledgeable of the intergenerational effects of residential schools. Lauralee obtained her Master of Social Work degree during the pandemic and has been providing counselling primarily to members of Indigenous communities in the Ottawa area prior to coming to Douglas College. Lauralee is an avid hiker and found her path to counselling while walking the El Camino de Santiago, an 800 km pilgrimage starting in the South of France through the North of Spain. Lauralee has returned to the lower mainland from Ontario to continue her counselling career on the unceded traditional and ancestral lands of the Coast Salish Peoples, including the territories of the q̓íc̓əy̓ (Katzie), q'ʷa:n̓ƛ'ən̓ (Kwantlen), kʷikʷəƛ̓əm (Kwikwetlem), xʷməθkʷəy̓əm (Musqueam), and qiqéyt (Qayqayt) First Nations.
Therapeutic approach: Lauralee's counselling approaches focus on Indigenous healing methods together with non-Indigenous practices. She incorporates the Traditional Native Code of Ethics into her practice. She recognizes that there is no one-size fits all approach to supporting clients. She uses motivational interviewing, and narrative and cognitive behavioural therapies with a trauma-focused perspective. She can supports clients through with life transitions, Indigenous identity challenges, self-esteem, depression, anxiety, substance abuse, family challenges and healing from the intergenerational impacts of residential schools.
—–
The Connective Power of Politicizing Trauma:
Decolonizing Therapeutic Responses in the context of ongoing attempted genocide and systemic oppression of Indigenous Peoples in our Homelands
This session will focus on the affects of colonial violence and attempted ongoing genocide on Indigenous Peoples in our unceded, sovereign, and occupied Homelands of Great Turtle Island (known as Canada & the US in colonial terms). The language of trauma will be critically engaged shifting the discourse in directions that uphold justice and liberation for Indigenous Peoples and Nations. Decolonizing therapeutic responses that address colonial violence will be amplified and Indigenous resistance to colonization will be honoured. The importance of centering Indigenous ways, relatedness and connectivity with "All of our Relations" in our Homelands will be shared and given distinction. Participants will learn concrete analysis, strategies and skills to apply to their counselling and human service practices that disrupt colonialism and are rooted in respect and solidarity with Indigenous Peoples.
About Riel Dupuis-Rossi
Riel Dupuis-Rossi, (MA, MSW, RSW), is an Indigenous therapist of Kanien'kehá꞉ka (Mohawk), Algonquin, and Italian descent. Riel grew up in their traditional territories, off reserve, in Hamilton, Ontario, and Montreal, Quebec. Since 2011, Riel has been providing decolonizing and culturally-centred trauma therapy to Indigenous individuals, couples, families, and groups in the sovereign, unceded and occupied Homelands of the Squamish, Tsleil Waututh, and Musqueam Nations. Riel has also designed and delivered educational training on Indigenous cultural safety and provided clinical consultation for allied healthcare staff working with Indigenous peoples within the healthcare system. Riel has had the good honour of publishing in academic journals, nationally and internationally, with a focus on decolonizing trauma therapy and on disrupting current colonial practices and structures in the healthcare system and in non-profit organizations. Riel earned a Master of Arts in Educational Studies from McGill University and a Master of Social Work from California State University Los Angeles.
—–
Native Plants and Healing
In this session, Lori will guide us through stories of native plants and healing. Participants will create a healing salve to bring home.
About Lori Snyder
Lori Snyder is an Indigenous Metis herbalist and educator with a deep knowledge of wild, medicinal and edible plants that grow in everyday spaces. Through Lori's eyes, our immediate surroundings take on a new life and offer a wealth of untapped nutritional and ecological resources.
Through Indigenous ways of knowing and pedagogies, Lori leads people of diverse backgrounds in reconnecting to the Earth's wisdom.
Lori has collaborated with the Provincial Health Association of BC (PHABC), helping to incorporate Indigenous teachings into the curriculum. Through the Farm2School pilot project, Lori supported the development of nine Indigenous foodscapes on elementary and secondary school grounds in Vancouver.
Lori has also collaborated with the Vancouver Parks Board, Douglas Community College, VanDusen Botanical Garden, Village Vancouver, and many community gardens and centres in and around Vancouver. She connected with the Vancouver TED Talk participants in 2017, and has also shared her expertise with university initiatives such as UBC Farm, SFU Embark Gardens, and the University of Gastronomic Sciences in Bra, Italy.
Lori stewarded a medicine wheel garden at the Moberly Arts and Cultural Centre and worked with the David Suzuki Foundation as a Butterfly Ranger, consulting with both the foundation and the YWCA at Evelyn Crabtree on native plants and their importance in our ecological relationship with other living beings. She was along with her friend Laura Cisneros, the Artists in Residence at Hastings Community Centre for 2020-2022, offering the teachings of plant wisdom through various art mediums. In 2022 Lori and Laura founded InHarmony InNature Collective to reclaim and share ancient arts, like dreaming, the cosmos, moon cycle gardening, medicine making and more.
Lori created Earth Awareness Realized Through Health and Company in 2013, to share First People's perspectives on wild, edible and medicinal plants. Her practices include plant identification walks, illustration and plant medicine workshops, homemade products for the skin, consulting on garden design, as well as public speaking and team training.
Lori's vision is to continually co-create insightful dialogues, to remediate and reconcile with our Indigenous plants as we reintroduce them into our urban landscapes. By sharing and growing these practices, communities can access our true local foods and medicines, which support collective resilience and deep ecological healing for all species.
Lori's Approach
Lori walks gently and teaches primarily on the traditional, ancestral and unceded territories of the Musqueam, Squamish, and Tsleil-Waututh peoples, as well as neighbouring Coast Salish nations.
Lori inspires learners of all generations and backgrounds to communicate with the natural world. She guides us to recognize the wisdom of ancestral relations who—for many thousands of years—were nourished by this land and cared deeply for its fate.
Lori asks us to live more consciously on the ancient lands where our cities now stand, and to recognize the beneficial impacts of connecting our human experience of mind and body to nature. By learning from all of our ancestors and caring for the many generations of beings to come, we can now build a future of sovereignty and best practices for healing the Earth and all her living creatures. Lori sees that we are all Indigenous to the Earth, and as caretakers this is the most sane yet radical response to today's ecological and humanitarian crises.
In a time when our connection to the lands where we live grows ever more tenuous, Lori offers us an opportunity to reconnect.
Lori is Metis a descendant from the Powhatan, Dakota, T'suu tina, Nakota, Cree, Nipissing, Dene and Anishinaabe peoples, mixed with French, Swedish and Celtic ancestry. She was born and raised on the lands of the Squamish people, near Vancouver, Canada, overlooking the Salish Sea on the Pacific Northwest Coast of Turtle Island.
An Introduction to Neurotherapy for Counsellors, Psychologists, and Social Workers
A wide variety of clinical symptoms can now be addressed with biofeedback for the brain. Registered Counsellors, Psychologists, and Social Workers qualify for training and certification as neurotherapists. Neurotherapy includes neurofeedback (operant conditioning — contingent applications of sounds, animations, and body sensations) and brain driving (classical conditioning, application of subthreshold harmonics, flashing lights in specialized eyeglasses, and cranial electric stimulation). There is now a good deal of evidence to support the use of neurotherapy to treat AD/HD, sleep problems, addictions, anxiety, and depression. A live demonstration of a neurotherapy assessment is included in this 3-hour presentation. In this workshop, Dr. Bradshaw and Laurie Detwiler, MA, will review neurotherapy assessment & treatment procedures, and speak about ways that Counsellors, Psychologists, and Social Workers can get trained and certified in neurotherapy.
About Rick Bradshaw, PhD RPsych
Dr. Rick Bradshaw is a Psychologist with 45 years of experience, primarily treating psychological trauma and anxiety. He has made over 60 presentations at national and international conferences, including 8 Keynote Presentations and Invited Addresses, to audiences as large as 2,000. He has also trained and treated people in Indonesia, Korea, and China. He has taught graduate students in three post-secondary institutions, and for ten years was the Senior Psychologist & Director of Training in the Counselling Service of Simon Fraser University. While at SFU he also raised $1.3 million and served as Project Director for the Knowledge for Youth About Careers Interactive Video Project for 2 ½ years. More recently he worked for 2 years as Clinical Manager in a psychophysiology clinic, applying neurofeedback to treat trauma, anxiety, depression, sleep disorders, ADHD, and OCD. Rick has also co-developed a new psychotherapy called "Observed & Experiential Integration" (OEI), which has been used to treat the symptoms of all forms of psychological trauma.
About Laurie Detwiler, MA CCC
Laurie Detwiler, MA is a faculty member and counsellor working with students at Kwantlen Polytechnic University (KPU) since 2004. Previously, she worked for a decade in the Justice System for the Yukon Territorial Government. In her role as a counsellor at KPU, she assists domestic and international students struggling with depression, anxiety and other stress related issues move toward emotional regulation. She is certified in "Observed & Experiential Integration" (OEI). She has presented locally and internationally with Dr. Rick Bradshaw on the topic of "Observed & Experiential Integration" (OEI) at seven conference sites. She completed JIBC's Critical Incident Stress Debriefing Certificate Program. She recently completed the Biofeedback Certification International Alliance's (BCIA) certification program in neurofeedback.
—–
Closing and Ode to PSCA
Every year we add a verse to our beloved (and delightfully corny) "Ode to PSCA" song, and sing this at the conference. Lyrics are found here on the site – if you'd like to take a walk through our history books, this is the place to start.