BC PSCA Annual Conference
Replenished & Resourced: Micro and Macro Wellness for Post-Secondary Counsellors
May 2 – 4, 2022 in person
Nelson, BC
Join your fellow PSCA members for a three day annual conference. Hosted by Selkirk College with support from Okanagan College.
Workshops and activities for moving from within ourselves to extend to the broader world.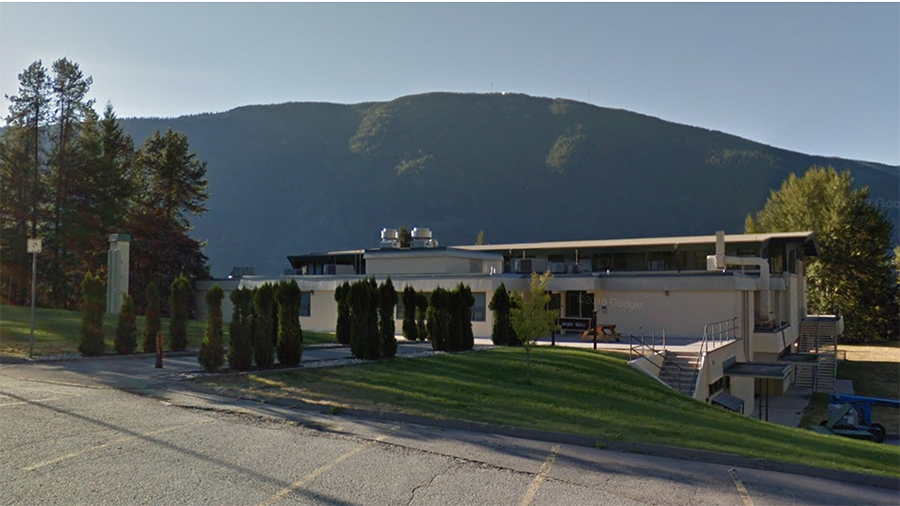 Conference Location
Selkirk College 10th Street Campus
Mary Halls Scholars Room
820 10th Street, Nelson, BC
Link to Google Maps > Mary Hall
Link to Campus Map > 10th Street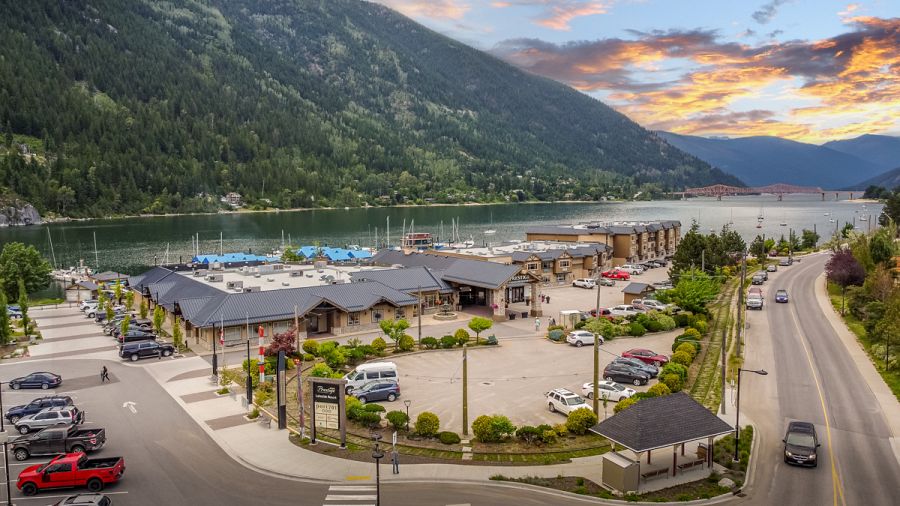 Recommended Accommodation
Prestige Lakeside Resort
701 Lakeside Drive, Nelson, BC
Conference attendees need to book their own accommodation.
Request conference rate if staying at the Prestige. Rate is good from Sunday May 1 to Wednesday May 4.
Note that room blocks are limited and the deadline for booking at the conference rate is April 17, 2022, after which the hotel will release the rest of the rooms to the general public.
Connectedness to Ourselves
8:45 – 9:15am:
Registration at Mary Hall
9:15 – 10:00am
Selkirk College Welcome
Land Acknowledgement
Elders opening
10:00am – 12:00pm
Erin Smith Post-secondary Counsellor Wellness: how can counsellors be better supported by their institutions? (AM Session)
11:00am – BREAK
12:00pm
Lunch at Mary Hall (included)
1:30 – 3:00pm
*Jo-Anne Stoltz What's Guts Got To Do With It? Exploring the Mind-Gut Connection (PM Session)
*This session can be attended by the public, please see above for registration rates and process.
3:00pm
Small Bio break
3:15 pm
Leeza Zurwick Water Kefir Demonstration (Fermentation Activity)
BREAK
4:30 – 5:30pm
1 hour AGM at Tenth st.
6:30 pm
Dinner at The Prestige
After Hours
Hospitality Suite gathering
Connectedness to Others
9:00am – 12:00pm:
Sahana Madhyastha Mindfulness and Compassion Practices: Fostering Inner and inter-connectedness (AM Session)
10:30am – BREAK
11:00am – 12:00pm
Workshop continues
12:00pm
Lunch in town, attendees choice (1.5 hours)
1:30 – 4:00pm:
*Melissa Dorey & Richard Desautel haʔn̓tíxʷ iʔ tm̓xʷúlaʔxʷ uł niʕáy̓p ctxət̓stum̓s: Reciprocal Pathways to Healing and Well-Being on the Land (PM Session)
*This session can be attended by the public, please see above for registration rates and process.
3:00pm – BREAK
6:30 pm
Dinner at The Hume (included)
Connectedness to Our Environment
9:00am – 11:00pm:
*Jan Inglis Facing a Changing World (AM Session)
*This session can be attended by the public, please see above for registration rates and process.
12:00pm
Lunch at Mary Hall (included)
Afternoon
Post-secondary Counsellor Wellness: how can counsellors be better supported by their institutions?
We know that Post-Secondary counsellors play an integral role in supporting mental wellness on campuses. But many of us have wondered, how do we continue to help when we ourselves are struggling and feeling unsupported by our institutions?
In this session, we will highlight some themes in the research literature related to counsellor wellness, both before and during the pandemic. Building on conversations started during monthly PSCA Open Meetings, we will also explore our lived experiences as post-secondary counsellors during a pandemic. Through this group activity we will honour our unique experiences and gather ideas on how our campuses can best support us.
About Erin Smith
Erin Smith has been a Counsellor at Douglas College in Coquitlam, BC since 2010. She first became involved in the BC Post-Secondary Counsellors' Association as a counselling practicum student and is currently the PSCA President. As a counsellor, Erin has trained in Feminist-Narrative Therapy, and more recently, Somatic and Attachment based approaches. In both work and personal life Erin takes a systemic view to most issues and enjoys finding ways to support change and growth.
—–
What's Guts Got To Do With It? Exploring the Mind-Gut Connection
This workshop will review the latest evidence on the role gut health plays in mental health and wellbeing, including the new area of Nutritional Psychiatry. Workshop participants will be involved in a discussion about how to apply this knowledge as part of a holistic approach to counselling with student populations.
*This session can be attended by the public, please see above for registration rates and process.
About Jo-Anne Stoltz
Jo-Anne Stoltz (PhD, RCC) has been an educator and clinical counsellor for over 25 years. Jo-Anne has taught in the Masters in Counselling program at the University of Victoria, has been a researcher at the BC Centre for Excellence in HIV/AIDS in the downtown Eastside Vancouver, and most recently, was a member of Selkirk College's counselling team. Jo-Anne now runs a full time private practice in Castlegar, BC, where she enjoys gardening, her family, and experimenting with fermentations in her kitchen.
—–
Water Kefir Demonstration
Water kefir is a fermented probiotic beverage which is good for your gut, healthy and delicious. It's an under-the-radar cousin to kombucha, but much faster to make, and tastier. One of the greatest challenges has been to introduce this relatively unknown product to the marketplace so Leeza focuses on teaching about gut health, the necessity of consuming fermented foods and how to brew your own water kefir.
About Leeza Zurwick
Leeza Zurwick is the founder of Happy Gut Pro, a company specialized in water kefir products. The company grows and sells water kefir grains, along with starter kits for people to make their own and canned water kefir beverages. Happy Gut Pro is in its 5th year of business and is located in Castlegar BC. Leeza has made it her company mission to hire people with disabilities.
PS: Leeza also will be having a booth displaying her company products at the conference venue during Monday afternoon.
Mindfulness and Compassion Practices: Fostering Inner and Inter-connectedness
In a helping profession such as counselling, counsellors tend to lean in more to serve their clientele and in that process can sometimes underscore their own needs. Further, in a post-secondary counselling setting, counsellors tend to wear many hats to advocate for their students' optimal well-being while sometimes facing resistance from many quarters. Consequentially counsellors may undermine their own self-care and feel depleted and disconnected.
Mindfulness and compassion practices are gaining increasing scientific evidence in alleviating stress & burnout while enhancing inner and inter connectedness. This workshop will invite attendees to explore certain mindfulness and compassion practices (towards self and others) with an intention to enhance presence, acceptance and equanimity to foster connection within and without.
About Sahana Madhyastha
Sahana Madhyastha (M.A., M Phil., PhD) has been working as a student counselor at Selkirk College, Castlegar, BC since 2017. Prior to that she was working as a professor in clinical psychology for about 13 years at Manipal University, India, where she supervised clinical practicum and research work of post-graduate students in Clinical Psychology Programs. In her current role as a student counselor, she enjoys advocating for the students and tends to adapt cognitive and mindfulness approaches in her work with students. She has been trained in MBCT and is currently enrolled in a 2 year mindfulness meditation teacher training program with Jack Kornfield and Tara Brach. She enjoys hiking, meditating, reading ancient East Indian and Buddhist teachings, and writing poetry & write ups inspired by meditative insights.
—–
haʔn̓tíxʷ iʔ tm̓xʷúlaʔxʷ uł niʕáy̓p ctxət̓stum̓s: Reciprocal Pathways to Healing and Well-Being on the Land
Participants are invited to join Sn̓ʕ̓ay̓ckstx knowledge-keeper, Richard Desautel, and Melissa Dorey as they share traditional knowledge and practices pertaining to the land and healing. Based on the overarching holistic world view of many Indigenous Peoples, the need to live in harmony with nature, one another and with oneself will be emphasised throughout our land-based workshop.
This world view has an interconnectedness and interrelatedness to all aspects of living on this earth, including caring for our Mother Earth and ourselves. With a focus on personal and community well-being, participants will have an opportunity to learn and experience cultural pathways to healing on the land.
As we gather together, holistic healing and cultural practices will include singing and drumming, smudging, flute playing while connecting with our inner-spirits, and an introduction to the gathering and use of traditional plants. Indigenous protocol and conduct, local cultural history, and Indigenous language revitalization will be interwoven throughout the journey as well.
*This session can be attended by the public, please see above for registration rates and process.
About Melissa Dorey & Richard Desautel
"I am passionate and dedicated to the revitalization of Indigenous languages and traditional practices on the land." ~ Melissa Dorey
Melissa originates from the Sipekni'katik district (NS) alongside the Atlantic Ocean in Mi'kma'ki and is a Mi'kmaw/French descendant. She has lived in the Slocan Valley and surrounding areas for more than a decade.
Throughout her post-secondary education Melissa has strived to uphold the Two-Eyed Seeing principal, recognizing the importance of Indigenous science and traditional knowledge alongside western science. She is a Selkirk College alumnus and holds a degree in Natural Resource Protection from Vancouver Island University.
Her career began with Parks Canada, where she was a seasonal aquatics researcher, and has since worked as an independent environmental consultant. Her collaborative work focuses on ecological and cultural protection, as well as education.
Melissa is enthusiastic about the harvesting of ancestral foods and medicines, speaking the N̓səl̓xcin language, and continuing to learn from Elders and knowledge-keepers. She looks forward to learning her Indigenous language as she completes a Masters of Education degree at Cape Breton University.
Richard Desautel descends from the Sn̓ʕ̓ay̓ckstx (Lakes/Sinixt) Nation and is a member of the Colville Confederated Tribes (CCT). He currently resides in the Inchelium area on the Colville Indian Reservation (WA), and his family-line extends into northern Sinixt territory, now known as the southern Interior of BC. He was raised by his grandmother, who passed on Sn̓ʕ̓ay̓ckstx traditional knowledge to him.
Richard is a veteran and has a background in law enforcement. He has been an employee of CCT for 23 years and currently works with the Fish & Wildlife Department conducting research.
As a traditional hunter, Richard brought forward a Sn̓ʕ̓ay̓ckstx hunting-rights case in BC which was heard before the Supreme Court of Canada. He received a favorable SCC decision in 2021, which recognized Sn̓ʕ̓ay̓ckstx inherent rights to hunt within their traditional territory (BC).
Richard believes in the importance of passing on traditional knowledge and practices to future generations, and looks forward to the full recognition of Sn̓ʕ̓ay̓ckstx peoples, unceded Sn̓ʕ̓ay̓ckstx territory, and history in Kanata coming to fruition.
Facing a Changing World
What do wellness and connection to the environment mean in a world increasingly experiencing floods, fires, drought, climate refugees, extinction of many species and a ripple effect into our assumptions about a stable future? How do these experiences impact the role of post-secondary counsellors and the changing context in which both you and your students are navigating? Together we will explore these questions and seek ways to build relationships that foster resilience, reciprocity, restoration and gratitude amongst the human and non human world.
*This session can be attended by the public, please see above for registration rates and process.
About Jan Inglis
Jan Inglis has been both a grassroots and academic climate educator for over 30 years, applying the research of adult development, systems science, and deliberative democracy to public engagement regarding climate disruption. She is a facilitator with Joanna Macy's Work that Reconnects network, and past Co-director of the Calgary Integrative Body Psychotherapy Institute through which she taught post-graduate therapists and had a therapy practice. As a community animator she has used participatory theatre to understand our ecological footprint and north/south issues of community sustainability, equity and bioregionalism. She has taught post-secondary peace and conflict studies relevant to cultural and environmental contexts. Her PhD focused on commons based economics and governance. She is also a gardener, artist, singer, and walker who lives in Nelson and Victoria, B.C.